Our Museum started in 1961, and over the years we have aquired hundreds of World War I, World War II, Korea, and Vietnam to present memorabilia. This is a small portion of what is featured in our Museum, but unfortunately these items are not for sale. We invite you to come in and visit our one-of-a-kind museum.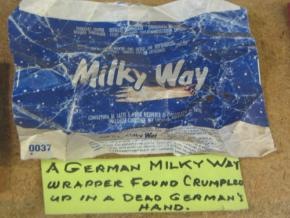 A German Milky Way wrapper found crumpled in a dead German's hand.

WWII aircraft Gyro "Autopilot"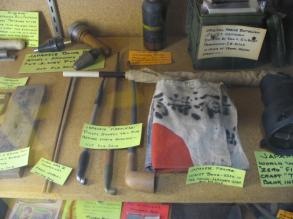 WWII Japanese Kamakazi Opium Pipes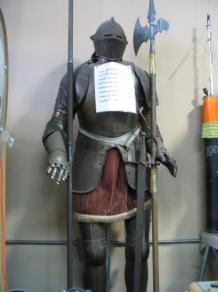 15th Century Suit of Armor