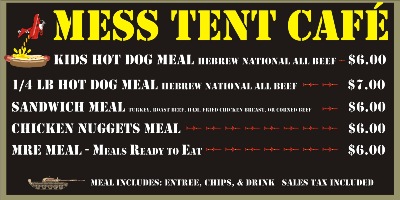 Our remodel is complete. Come check it out... you will not believe what we did.

STORE MUSEUM MESS TENT CAFE

The MESS TENT CAFE is open 11:00am to 4:00pm - Hot Dogs, Sandwiches, Chicken Nuggets, MRE's (Meals Ready to Eat), and a daily special. Generous portions in a great environment.