A Family Owned Business Since 1961
"Where It's Possible to Find the Impossible"
14128 E. Rosecrans Ave.
Santa Fe Springs, CA 90670
Phone and Fax: 562-921-1106

STORE & MUSEUM HOURS
Monday - Saturday 9am-6pm
Closed Sunday

Click below to "Like" and follow us on Facebook.
HOW IT ALL BEGAN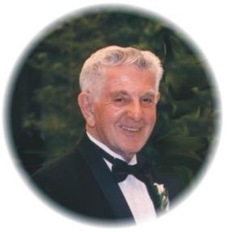 Jerome O. Oxman was born in Duluth, Minnesota on June 23, 1915. He served in the United States Army during WWII in the Persian Gulf Command. After the war he married Miriam Averbook of Superior, Wisconsin. In 1947 they came to California on their honeymoon and never went back. To all his friends and family he was know as Mr. "O". In 1961 he opened his own mail order business in the garages on Rosecrans. The military and aircraft items that were being processed for sale got so much attention that Mr. "O" had to open the doors to the public. People then had access to all the interesting items and they began to buy. Oxman's Surplus was born. Oxman's now encompasses a main 7,000 square foot building and adjacent Gadgeteers Paradise.


Sadly on February 22, 2013 Mr. "O" passed away at the age of 97 1/2. He is loved & missed by everyone.
---